Below Deck, the famous reality show has been with us for quite some time now. The reality show profiles a group of talented young people who work aboard yachts. They all live in expensive and privately-owned vessels while making sure of their clients' ever-changing needs.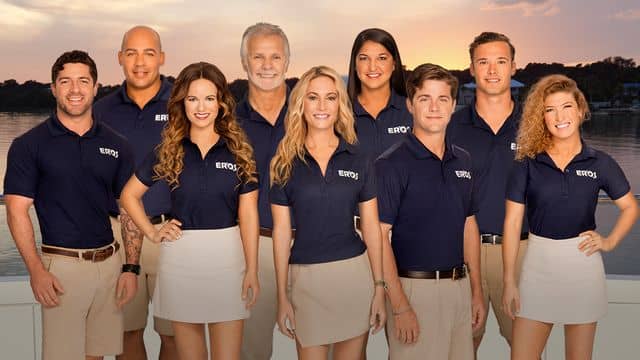 Table of Contents
Below Deck Season 11 Audition
The show has already aired ten successful seasons so far and is ready to make a comeback with a grand new season. It's obvious Below Deck audition would happen anytime soon.
Bravo TV which happens to be the official casting site of this season made some surprising news recently. They made some surprising firings and onboarded new casts which shooked-up the whole casting system of the show. Captain Lee Rosbach who has been a fan favorite since the inaugural of the show will not be making a return to the new season due to some health problems.
The 10th season of the show premiered five months ago. The officials of the show are yet to confirm the 11th season. Moreover, we cannot give you an official audition date for the upcoming season.
Below Deck Season 11 Application Process
All the application process to become a part of Below Deck is online. If you are willing to become a cast member of the reality television series then make sure to follow the age requirement strictly.
The official website of Bravo TV and Casting Crane are genuine websites for submitting your application. Currently, the application process is open but, we are unsure if you can get a revert message from the officials because the 11th season is yet to be confirmed.
The application process for the show includes filling out the form, along with a short video of yourself and to show personality. If you fulfil all the terms and conditions then you will be shortlisted and called for further process.
How to apply for Below Deck Season 11 Audition?
Here is how one could apply for Below Deck season 11 auditions:-
You can either visit https://www.bravotv.com/casting or Below Deck Mediterranean (castingcrane.com) for form filling and application submission process
If you open the official Bravo TV website then you will need to send your details to

[email protected]

If you opt to apply for Casting Crane, then that website will directly lead you to the official application form of the television series
You will be asked lots of questions from the website that needs to be filled correctly
You will need to upload a current photo, current resume, and an introduction video of yourself while filling out the form, so be ready accordingly
After you have filled out the form make sure to recheck them once again because you will be filling lots of information
After you have rechecked them tick on 'I AGREE TO THE ELIGIBILITY REQUIREMENTS AND RELEASES' button and then click on 'Apply' button below the same webpage
Below Deck Season 11 Release Date
Below Deck usually takes only six weeks to shoot. We will expect the same timeframe for its upcoming and new season. Unfortunately, we do not have an official release date for the 11th season of the show but, after the show has begun shooting we can count our days to six weeks and then can expect an official release date.
Below Deck All-Season Winners
Below Deck is all about the cast and not about the winner. Here are the casts who have played their respective roles from starting on this reality television show:-
| | |
| --- | --- |
| Name | Roles |
| Lee Rosback | Captain |
| Aleks Taldykin | First Officer |
| Ben Robinson | Chef |
| Kat Held | 2nd Stewardess |
| Kate Chastain | Chief Stewardess |
| Amy Johnson | 3rd Stewardess |
| Andrew Sturby | Deckhand |
| Logas Reese | Deckhand |
| Kelley Johnson | Deckhand |
Below Deck All-Season Winner