Introduction
In this current generation, everything has turned digital. Starting from education to ordering food everything can be done with the help of the internet. People from different parts of the country earn a good amount just by doing online business.
Now, to make the whole payment process easy online applications like PhonePe and Google Pay have launched. These smart online payment options are growing largely in the Indian market. Interestingly, even the smallest of businesses in the country have started using either of these online payment methods.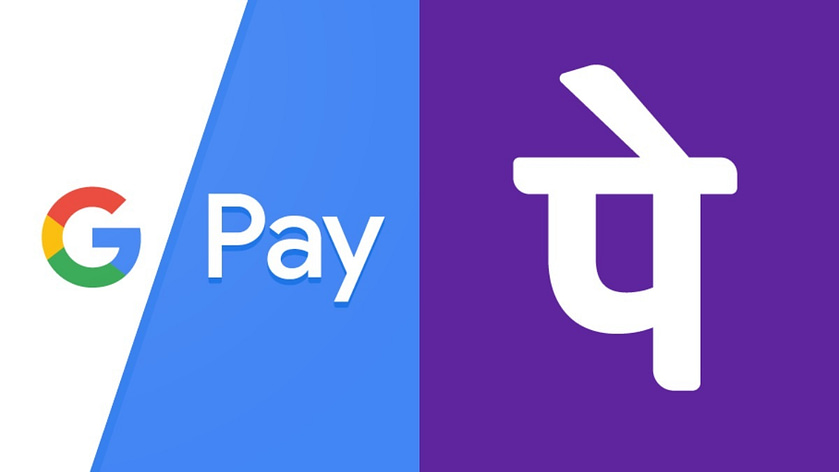 How Cashbacks are Influencing consumers to use these apps?
The USP of these payment applications is to offer great cashback to consumers. Cashback is nothing but a retention strategy used by payment applications. Indians only run for cheap and good products and it could be in anything possible. In the same way, these platforms use that as an attraction strategy.
Additionally, PhonePe and Google Pay make enormous advertisements of the cashback they offer. These companies not only advertise cashback but some unique and new features as well. Now, other than cashback, features are something that attracts customers.
Both PhonePe and Google Pay offer cashback for every transaction possible. Now, this way they not only attract customers for every payment but, gain their loyalty as well. It now becomes quite obvious to use either PhonePe or Google Pay for any product we buy.
PhonePe App Various Charges for Transactions
Up to some amount anyone using PhonePe can transact money without any fee. But, everything has its limitations once that limit is passed the app charges some transaction fee. Now, transaction fees or any charged fee again attract customers. If any payment application charges any minimal fee even for a small transaction it would surely lose customers.
In recent news, we came to know PhonePe has started charging Rs 1 to Rs 2 for mobile recharge above 50. Interestingly, any payment made using PhonePe UPI ID is free. An individual can transfer, receive, or pay any amount to anyone for no transaction charge. The daily limit for PhonePe is Rs 1,00,000.
Previously, PhonePe used to charge a minimum fee of Rs 2 for registration but that changed. Currently, the official website has revealed that they do not ask for any registration fee for any customers.
Google Pay Various Charges for Transaction
Google Pay is a highly user-friendly payment application developed by Google. It was developed by the company to have a contactless transaction. Additionally, it was also developed to keep the transaction smooth and fast. The initial release date of this payment application in India was on 19th September 2011.
Interestingly, most payment applications in India are free to use. Now, if the person is making a national transaction then no platform charges any fee. If an individual is willing to make an international transaction then the whole process is different. Similarly using Google Pay UPI for any transaction, payment, and sending money is free. The daily limit for Google Pay per day is Rs 1,00,000.
Anyone within the national boundary can send and receive money without any additional charges. Interestingly, in the USA if you are transferring money then there is a fee of 1.5%. Unfortunately, we do not know if that is applicable in India or not. Additionally, many people believe UPI transactions cannot be done many times. This statement is not true UPI transactions can be done numerous times without charging any fee.
PhonePe Cashback Offers
Every payment applications come up with great and unique cashback offer for customers. Interestingly, you get cashback offers on every transaction made for anything by these companies. This is one of the reasons why people in the country have started using PhonePe or any other online payment platform.
Since its establishment in 2015 PhonePe has been offering highly exciting offers. Now, some of the offers or cashback trending from PhonePe are the following:-
Rs 50 cashback on the first prepaid recharge by a newly registered user
Rs 1000 cashback on your first water bill payment
18% Off on prescribed medicines ordered from any medical application
Get flat Rs 40 cashback and 16% off on 1MG medicine order
Rs 100 Off if you refer to your friend through any social media account
Up to Rs 300 Off for Andhra Pradesh and Telangana Routes Travel
Rs 200 Off on bus tickets
These are some of the current cashback offers on the PhonePe application. To avail of these offers one must use the promo code before paying their bills.
Google Pay Cashback Offers
Google Pay on the other hand is a top competitor of PhonePe. Similarly, the offers given by Google Pay are something different. But, most offers are quite related to each other. Some of the cashback trending on Google Pay are the following:-
Flat 40% Off on all pizzas
Flat Rs 100 Off on shopping from Bewakoof
Pay your electricity bill and get Rs 750 cashback
Rs 50 Off on Uber payments
Get flat 10% Off on any online transaction
A Comparison which is better PhonePe or Google Pay?
Both these online payment applications are better in their way. Still, they have some differences among them. They are given below:-
| | |
| --- | --- |
| PhonePe | Google Pay |
| User-friendly | User-friendly |
| Superior transaction | Transaction fails sometimes |
| Has its wallet | Does not have a wallet |
| Many features | Comparatively fewer features |
Each one is better in its way. Judging them could be highly debatable so let us leave that to the readers and consumers.
Conclusion
Both these payment applications have pros and cons. Some features might be liked some features might not be liked. But, as per some data, PhonePe has received much appreciation from its customers. They revealed that the payment done using this application was much smoother as compared to Google Pay.