Real estate investing is one of the most popular ways of investing but when it comes to Florida than this is one of the most popular and demanding states of the United States for investing in real estate. Due to high demand, DSCR Loans Florida can be a golden opportunity for you to start investing in the same.
Table of Contents
Research says, that the real estate market in America has reached an all-time high with average home prices increasing up to 30-40 in the past years. so someone planning to invest in the Florida Real estate market then with the help of Debt Service Coverage Ratio (DSCR) Loans in Florida then this article can help you a lot but before moving forward, let's try to understand
What are Debt Service Coverage Ratio (DSCR) Loans?
First DSCR loans and Florida Home Loans are different from each other. a home loan helps you to purchase a property and become an owner of the property while this loan is for those who want to invest in rental properties without purchasing an owner-occupied property.
Majorly A Florida DSCR loan is never required you to prove personal/professional income or traditional employment. If your investment property creates enough wealth to recover the debt payment on a monthly basis then you can get approved as soon as possible. This loan can help you to speed up your Real estate investing goal. A Florida DSCR loan could speed up your investing goals.
Also, Read Best Fuel Credit Cards in 2023
Difference between Debt Service Coverage Ratio DSCR Loans Florida Vs NO-DSCR Loans
Here are a few major differences that you must know before investing in real estate
| | |
| --- | --- |
| America DSCR Loans | No-DSCR loans |
| DCSR Loan allows for up to 80% financing | Is required income proof or traditional employment proof. |
| maybe. | No-DSCR loan will allow for up to 70-65% financing. |
| If your DSCR Loan is approved that means your cash flow is good | may be. |
But again we also need to understand about what are all criteria to apply for DSCR Loans in Florida.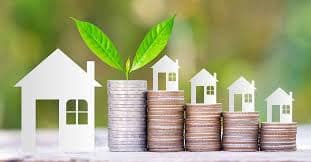 DSCR Loans Florida Requirements
Like other types of loans, Florida DSCR loans also have come rules, terms & conditions, and policies. It always depends on your monthly rental should be good enough to pay the annual debt related to rental property.
here are a few points you must know before applying for DSCR Loans
Appraisal with rent schedule and operating income
Minimum FICO 640
Max loan-to-value 80%
An asset can be one of the following:

Single-family home
Condo-hotel (condotel)
Multifamily (2-4 units)
Condo
Non Warrantable condo
Apart from that, you also know the below point
The minimum DSCR Requirement by most lenders is only 1
1.4 DSCR required for those who are willing to take big amounts
For Loan below $249,999, you need to have 1.25 DSCR
For $250,000 – $750,000 you need to have 1.50 DSCR and
Above $750,000, DSCR can be up to 1.75 to 2.0
Note: So finally the result is If you have only a DSCR of at least 0.75, you may try to get loans from DSCR loans in Florida with Griffin Funding.
What are current DSCR Loans Interest Rates?
According to Today's Market, DSCR Interest Rates Today are: 7.37%-8.62% (23rd June 2023), assuming 25% down and a DSCR of 1.0-1.2.
DSCR Loan Interest Rate
The debt service coverage ratio abbreviated as DSCR is just a simple financial metric that is used to measure the ability to generate enough cash by an entity to cover its debt service obligations. DSCR loan interest rates are currently highly volatile, they are driven in large part by Fed policy uncertainty, stubbornly strong labor market, inflation, GDP growth, recession fears and bank failures.
The United States treasury yield curve is indicating that DSCR loan interests will remain elevated under the Federal Reserve, brings inflation under control and stops increasing the Fed Funds Rate. DSCR loan rates would directly depend on the credit score of an entity. Say suppose an individual has got a credit score of 740-759 then the interest rate would be 0.05%. The higher the credit score you have got, the lower will be your interest rate.
Pros & Cons of DSCR Loan 
Does not require proof of income
Any person who is eligible for a DSCR loan will find it quite easy to apply for it. This is because they do not have to show their proof of income which often becomes a hectic step while taking a loan. The process becomes faster and time efficient.
Short-term and long-term available
Loan seekers can avail both short term repayment loan options and as well as long-term loan repayment options. This gives a wider option for the people looking for loans.
No tax returns are required
You do not have to submit or be required to submit any kind of tax return documents. This only makes the loan process smoother because there is less documentation required.
Disadvantages:
It is a little risky
DSCR rates are typically higher and these loans are riskier investments for the lender. This is considered to be one of the biggest drawbacks.
Large down payments
Most lenders are required to pay a large down payment of at least 20%. This rate is considered to be quite higher for certain conventional mortgages.
Do you know the top 5 best Florida DSCR Loans providers?
Here we are providing the Top 5 Best Loan providers who can help you to get a DSCR loan.
| | | |
| --- | --- | --- |
| | Angel Oak | CAPITAL ADVISORS |
| | Griffin Funding | SPECIALIZE IN VA HOME LOANS |
| | First Florida Financial | BY FIRST FL FINANCIAL |
| | Fidelity Home Group | FLORIDA'S TOP-RATED MORTGAGE COMPANY |
| | Beacon Landing | BUIDING YOUR HOME |
DSCR Loans in Florida Down Payment
DSCR loans in Florida allow you to put down as low as 20% of the total purchase price. This can be a great option for you if you don't have a lot of cash in your hand for a rental property full payment.
As on December 2022, a 20-year fixed DSCR loan with a 20-25% down payment and 1.0-1.2 DSCR ratio has DSCR rates of 7.70%.
DSCR Loans Pros and Cons
Pros
No income required
No Job History Required
No limits on the number of property
Interest-only option available
Short-term and long-term available
No tax returns required
Cons
Lender's service fee of 1-2%
It's a little bit risky
Learn More About DSCR Loan
Conclusion:
Finally, If you are planning to take DSCR loans in Florida state of America then it can be tricky and best for Real estate investing. this can be a good option to start your real estate investing journey from scratch.
If this article is helpful for you to know everything at one point then don't forget to share your point of view.
Frequently Asked Questions
How easy to get DSCR Loan?
The main trick is fulfilling the basic requirements to get a loan. if you are good from the requirement side i.e. Minimum DSCR Score. then you can get it easily.
What minimum downpayment is required for DSCR Loans Florida?
As compared to other loans, DSCR Loans Florida's Down Payment is very low. you have to pay only 20-30% of the total purchase price as a down payment.
What are DSCR Loans Florida Requirements?
1 DSCR, most lenders only need 1 DSCR to approve a loan if you are fulfilled the basic requirements.