Best Fuel Credit Cards in 2023
Credit cards have become the latest trend nowadays. Many people starting from low-income to high-income have started using credit cards. This is because getting a credit card in the current generation has become easier than getting a degree. You get a lot of benefits from using credit cards as they offer great cashback. Today, in this article we will talk about the best fuel credit cards in 2023.
Now, people get confused about which credit card could be the best for them when it comes to a particular category. Credit cards should be bought by doing thorough research on what offers great cashback.
Further, in this article, we will talk about some of the best fuel credit cards that have been listed by genuine resources. If you spend huge on traveling then some of these credit cards could be the right one for you.
What is Fuel Credit Cards?
Before getting into the main topic one must know what is the meaning of fuel credit cards. Now, credit cards are made available for different uses. You get credit cards for shopping, traveling, movies, fuel expenses, and many more. In the same way, fuel credit cards are also known as fleet cards.
Interestingly, these credit cards are mostly used for various gasoline payments. Not only petrol, but you can also pay for diesel as well using such credit cards at any gas station. Interestingly, other than paying for fuel these credit cards are also used for the maintenance of your car.
Now, in some way, we could say that these cards are made for vehicle purposes only. For people who have a good income source and travel a lot from one place to another using such cards would surely be highly beneficial. Other than that, such credit cards have started functioning not only in India but, also in major parts of the world.
Now, opting for the best credit card for your fuel or car expenses could be a headache. You must know which fuel credit card could be the best as per your monthly income and expenses. So, before choosing a fuel credit card one must do thorough research on the product and everything related to it.
Who Should Use Fuel Credit Card?
Credit cards were meant to be used by the highly-income people in the market. But, that situation has changed quite a lot in today's generation. Today, people of any level but, with a slight income have started using credit line cards. Yes, credit line cards and credit cards are not the same.
Some credit line cards like Slice have captured the Indian market enormously in a short span. This is because the company saw an opportunity to target middle-class people in the Indian market. Interestingly, if you apply for a Slice credit line card, then they do not ask for a CIBIL score. Instead, they just take your documents for proof and provide you with a superior Slice credit line card.
But, the credit cards in the market are mostly owned by good-earning people. Now, people willing to use a fuel credit card must have a regular income. They must work in a genuine workplace to repay the credit bill that they will take a loan. If they are unable to repay then their card might be immediately blocked by the particular company. Additionally, if you are self-employed then there is no issue becoming a fuel credit card holder.
Moreover, even if you have a stable income some bank criteria must be met. The interested person must earn a reasonable amount and that is how they can be eligible to hold a fuel credit card. Also, the minimum salary amount depends on which credit card company you are opting for.
Benefits of Fuel Credit Cards
People normally do not like becoming credit card holders. Yes, there are many disadvantages to owning a credit card but, you do get exciting offers in return. The credit card world in today's generation has changed a lot. Credit line companies have changed the whole system of credit card companies.
Credit card companies do not charge fees for anything they feel like to. You need to have proper transactions and that is how they may take charges. Now, other than that, you get a long list of benefits from using fuel credit cards and some of them are the following:-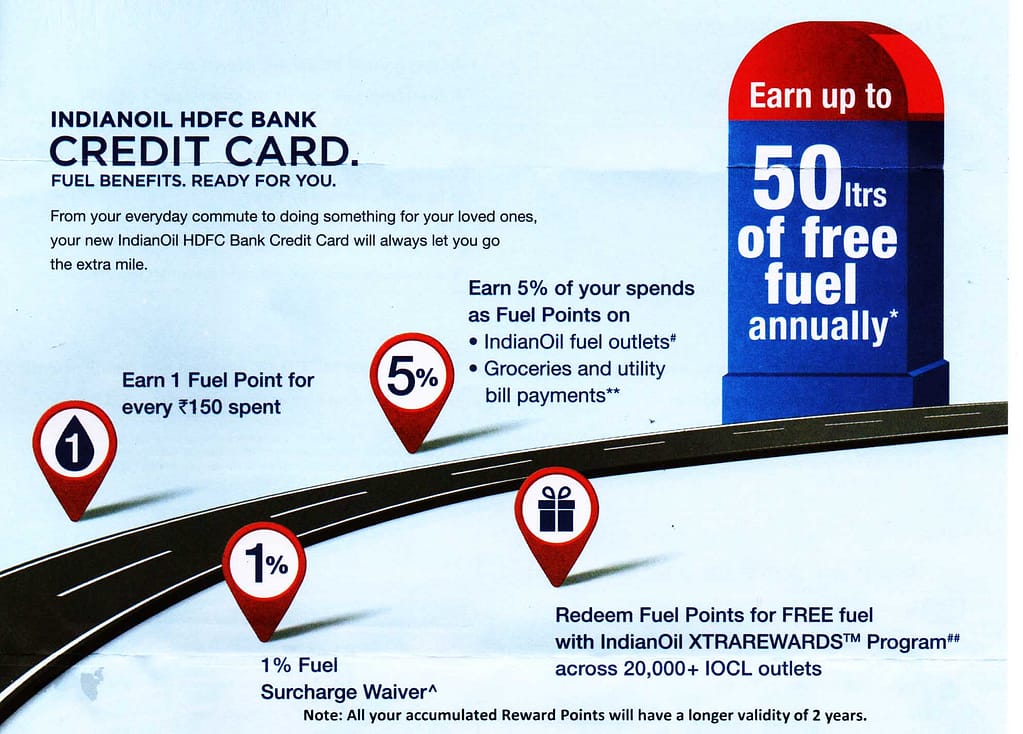 Rewards Points
Rewards are something that customers are attracted to. When you are given some exclusive and exciting offers then customers will automatically come to you. Today's fuel credit cards not only offer rewards to customers but, after making a successful transaction they offer reward points as well. So, the more you use your fuel credit card the more you earn exciting rewards from the particular company.
Redeeming Reward Points
Fuel credit cards are meant to use for any vehicular purpose. If you are a regular user of a vehicle then you will need a fuel credit card regularly. After making or earning those reward points you are eligible to use them for another purpose as well. Interestingly, some fuel credit card companies allow you to withdraw those points as cash from any ATM.
Dining Offers
Fuel credit cards might be used for fuel or any other gasoline purchases but, you do get other offers. Many credit card companies provide you with unique restaurants, movies, and shopping offers if you have been their old customers. Additionally, if you use their card for every purpose you get exclusive offers on different other services.
Waiver of your annual fees
If you are a user of any credit card then you need to pay an annual fee for that. But, if you have been using quite a lot of your fuel credit card then that annual fee gets waived. Many people o not pay the annual fee for their fuel credit card.
Eligibility Criteria for Fuel Credit Cards
If you are willing to become an owner of any cardholder then you must face the eligibility criteria. In the same way, fuel credit cards do have eligibility criteria that one needs to go through. Anyone just cannot be handed over credit cards without checking their background, history, work profile, and many more.
Fuel credit cards are offered by reputable banks in India. Now, if you are willing to take one of those you must fulfill certain criteria. The first step is to have a high-earning job or a good source of constant income proof. Without having a constant income source many individuals are not offered such fuel credit cards.
Now, here are some eligibility criteria for an individual to become eligible for owning a fuel credit card:-
All the applicants must be 18 years of age or older
The interested candidate must be a resident of India. People from a foreign country will strictly not be allowed to apply for the program
Candidate must have a regular and good income source and must show proof of it
The income criteria kept by any bank must be met or else they will not get the fuel credit card
CIBIL score is highly important to get a fuel credit card. An individual requires at least a score of 750 and above to be eligible for a fuel credit card from any bank company.
How to choose the right fuel credit card?
Choosing the right credit card can be a hassle. One must do proper research before opting for any fuel credit cards from the market. Many people have faced fraudulence when it came to credit cards.
The basic thing that you must check before applying for a fuel credit card is its convenience. Choose a card that is highly convenient and can be used at any petrol or power station. Other than that, check if their customer support is up to the mark or not. Choose a fuel credit card company that has good and instant customer support.
Additionally, choose the fuel credit card that has a low annual and joining fee. This is because cashback and rewards are offered by every fuel credit card owner. In the end, you may choose a fuel credit card company that offers a fuel surcharge waiver to save more money.
These are some of the reasons why one can choose fuel credit cards. Yes, everything said cannot be offered by a single credit card company but, take the one that has more advantages.
Get Credit Card With 15000 Salary – Apply for Flipkart Axis Bank Super Elite Credit Card
Best Fuel Credit Cards in India 2023
Now, here is the fuel credit cards list as per our choice and preference.
Standard Chartered Ultimate Card
It is a flagship card that is offered by Standard Chartered bank. The annual fee required for this credit card is Rs 5000. Other than that, the card is best suited for travel and fuel and has a joining fee of Rs 5000.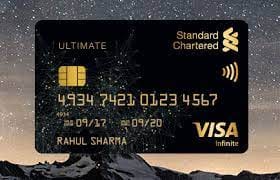 Axis Bank Pride Signature Credit Card
This beautiful credit card has a rating of 4.6 out of 5 from customers. The card has Rs 0 joining fee but, you must spend a minimum of Rs 5000 every month. If not, then the rewards will decline for you and your fuel credit card.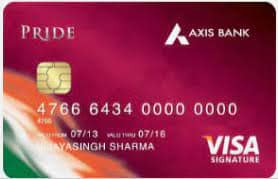 Bank of Baroda Financial Easy
This is one of the standard fuel credit cards offered by the Bank of Baroda. Interestingly, this card is just suitable for people with low income as well. When you are a BOB Financial Easy cardholder you can avail free joining fee and a free annual fee. The first-year fee is Rs 500, the Annual fee is Rs 500, and the Finance charge is 3.25% per month.
YES First Preferred Credit Card
This card is just perfect if you are a heavy traveler. You get some exclusive benefits like complimentary golf lessons every month, four complimentary airport lounge access, 2 domestic lounge access, and life insurance covered up to Rs 1 crore. The membership fee is Rs 999, the annual fee is Rs 999, and financial charges are 1.99% every month.
RBL Bank vCard
It is a unique digital mobile product introduced by RBL. Some benefit of using this card is can used to make payments to any merchant anytime. Other than that, you receive cash rewards when you make payments. The joining fee of this card is Rs 500 and the annual fee is also Rs 500.
Kotak Delight Platinum Credit Card
The fee details of this credit card are Rs 1999 for the first year and Rs 250 onwards from the second year. You get cashback on spends of Rs 10000 or more especially on entertainment, movies, and fuel purchases. Additionally, you get exclusive milestone benefits from the Kotak Delight Platinum credit card.