Google pay is an online payment application & It is available for both Android and iOS operating smart phones. Google Pay created by tech giant Google LLC is faster, smoother, more secure than any application & It has foundation trust from google giant itself. However it's a technology and all types of technologies have some errors or problems that persist at a time span. Google pay couldn't reach servers problem is amongst most common issues that comes while creating account on google.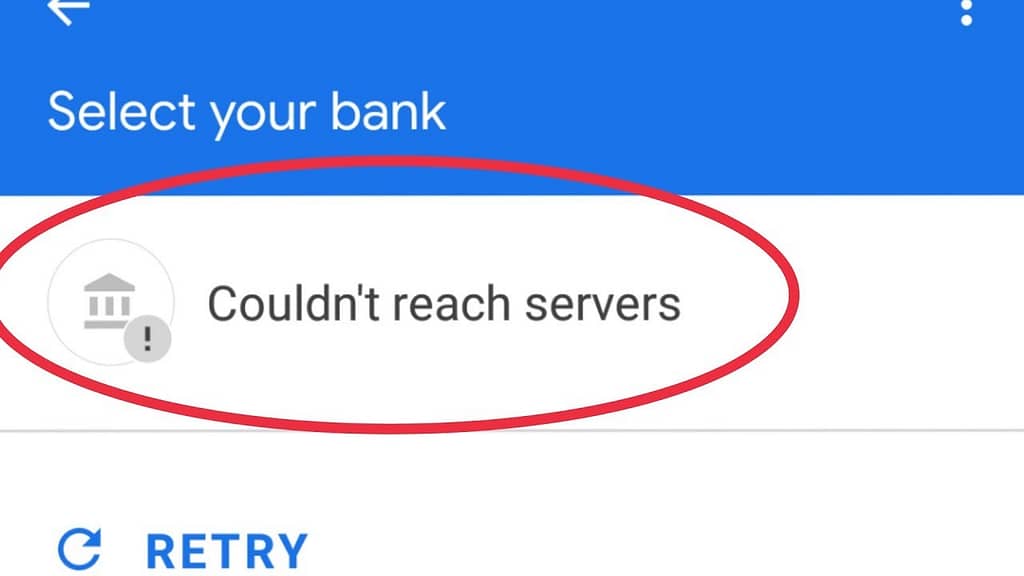 Let's resolve this issue & know why this problem occurs in our devices while using google pay.
Why Google pay couldn't reach servers problem occurs ?
This issue is quite normal & occurs while creating account & registering the account number & mobile number with UPI. Whenever we try to register our UPI ID & verify it with mobile number, we see the message : couldn't reach servers. The screenshot of the error has been shown below. If you are facing the same issue & not able to use google pay due to couldn't connect server issue, here we have got the solution for you.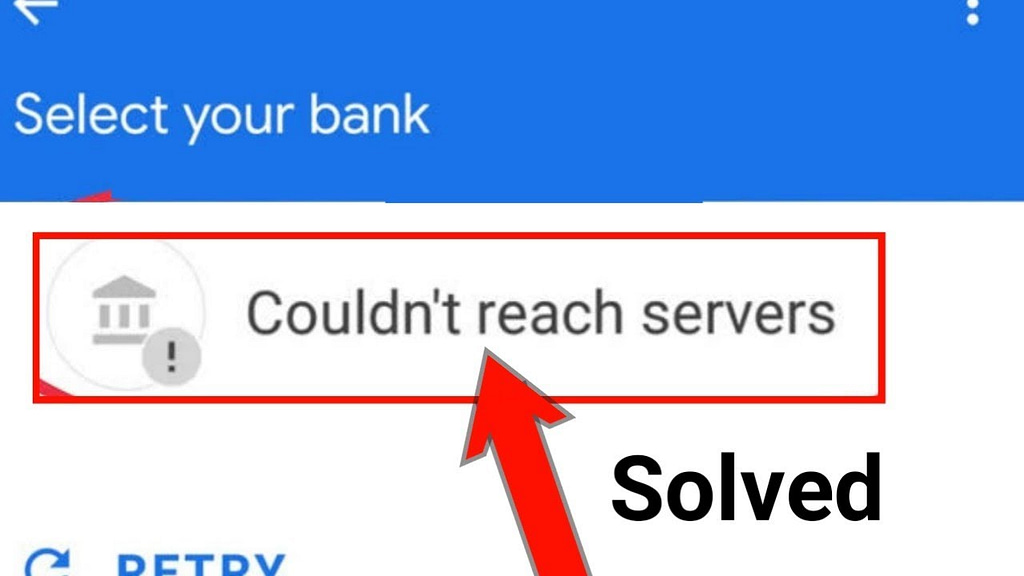 The main reason for this problem is poor network connectivity of your device, make sure that your device have atleast stable 4g network connectivity while registering for UPI & google pay. Due to poor connectivity, your device is not able to communicate with google pay servers & UPI servers that causes the issue.
Solution for Couldn t reach servers problem in Google pay
The solution for this problem is to fix the connectivity with Google pay servers, you just need to fix the following things :
Make sure you have Good Internet connectivity with WiFi or Sim Card
Make sure signal strength is Excellent.
Restart your device before registration.
Your Google Pay version is up to date.
The mobile number used for registration has recharge balance.
The SIM card being used for registration is active.
We are sure that these instruction will actually help you fix this problem & you would be able to use the Google Pay seamlessly.
What if Problem still persists ?
If you are still suffering with the same issue, you need to contact with technical team of google pay & your bank account. The problem could be with your bank's servers or at the Google Pay's end. You can cross check about your bank's servers by trying to connect your account with other apps like CRED, Phone Pe, etc.
Conclusion
Technology makes our lives more simpkle and sophisticated, but sometimes we lag behind due to some glitches & any kind of technology can have problems. This article has explained all about the issue & solution for the problem. I hope this article would be helpful to you , if you are still facing the Google pay couldn t reach server problem, comment below & our team will surely help you.